2019 Hokes Bluff Women's Conference Speakers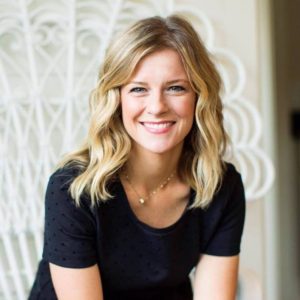 Saturday Afternoon Key-Note Speaker
Rebekah Lyons is a national speaker and bestselling author of "You Are Free: Be Who You Already Are" & "Freefall to Fly: A Breathtaking Journey Toward a Life of Meaning". She is married to Gabe and together they are raising three children and two toy poodles in Franklin, TN. Blinded with despair, she wrestled with the questions "Why am I here?" "Does my life even matter?" Searching for meaning, she stumbled into surrender, and discovered that meaning follows surrender
---
Saturday Morning Speaker
Cassie Shields is a Hokes Bluff native. She is a former Hokes Bluff High School and Jacksonville State University athlete. She was inducted into the 2015 Etowah County Sports Hall of Fame.
Her passion is for the spiritual growth of women and sharing the truth through God's word. She has a deep desire for the women in this area to know Christ and know him more intimately, and for that relationship to spark a fire and develop passion that affects other women in the community.
She is the secretary and leader of Restoration Women's Ministry at First Baptist Church of Hokes Bluff. Cassie has a Facebook live video on this page where she shares truths from God's word. She is also a local women speaker and Bible teacher. Cassie is married to Jason Shields, a teacher and coach at Hokes Bluff High School. They have three children. Carlie, Brack, and Kristen.
---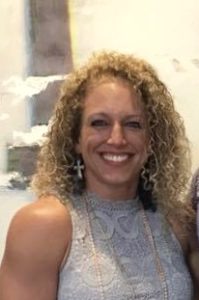 Friday Night Speaker
Jessica Haney has been married to her husband, John, for 17 years. They have three children: Wesley, Hayden, and Megan. They attend U3B where she helps to lead Celebrate Recovery. She has had the privilege of writing a book "The Voices That Often Go Unheard". She is thankful the bondage of addiction has been broken in her life. Her desire is to see lost people found, sight restored to the blind, and saved people living in the victory that has been WON for them. "To me, ALL IN means being willing to do whatever, whenever God speaks. I believes we need to allow the Holy Spirit to constantly work on us and in us, so we can be made more like Christ. Always putting ourselves last in order for Him to be glorified".
---
Testimonial
Tammy Griffith Howard was reared in a strong Christian home. When she was fourteen years old, she gave her heart and life to Jesus Christ. At
the age of twenty-one, she married her high school sweetheart, Randy Howard, in August of 1982. Within six years God blessed Randy and Tammy with four children. They began their ministry life in 1987 as Youth Pastors and began serving in the role as a Senior Pastor in 1989. God quickly began to "school" her in how to balance life as a Pastor's wife while being the mother of four young children. Tammy's passion is to help guide other families through the ups and downs of raising Godly children in this difficult modern world. She desires to impart to other young families that the same promise God gave to her is available for everyone else who has "eyes to see" it for their family as well. Her heart is to see future generations serve all of their days for Jesus. It is also to train, raise up and release young men and women to whom her generation can pass the torch to, knowing that they will accomplish even greater things for Jesus and His Kingdom. These are the things that she lives and breathes for. Plowing, seeding and watering the ground for the next great move of our great God!