To new guests and returning friends:
Hello!
We come together as a community of women believers to worship our Savior, Jesus Christ! We are so happy that you have come to see what this year's conference is all about. There are several options across the top of this main screen that should help you navigate through this page easily. If you have any questions at all, there is a "Contact Us" selection at the bottom of this page that will get you a phone number. Also, to check out the churches that help to support the Hokes Bluff Women's Conference and their ministries and missions, find the "About" selection at the bottom of this page.
We are so excited to announce our 2018 theme "Broken Things". Every day struggles to life altering circumstances, you can know that we are all broken people- the saved and the lost. This year, we want to rejoice because of what God can do with and in the brokenness. Please join us November 2-3 at Union 3 Baptist Church in Hokes Bluff as we renew our minds and learn from each other and the brokenness we all face. Please see the "Speakers" tab as well as the "Adult Strategy Sessions" tab and "Youth Strategy Sessions" tab for more information on speakers and teachers for this year's conference.
We want you to know that we have prayed for you and are continuing to pray for you. We look forward to seeing you there!
Much love and blessings!
The 2018 Hokes Bluff Women's Conference Committee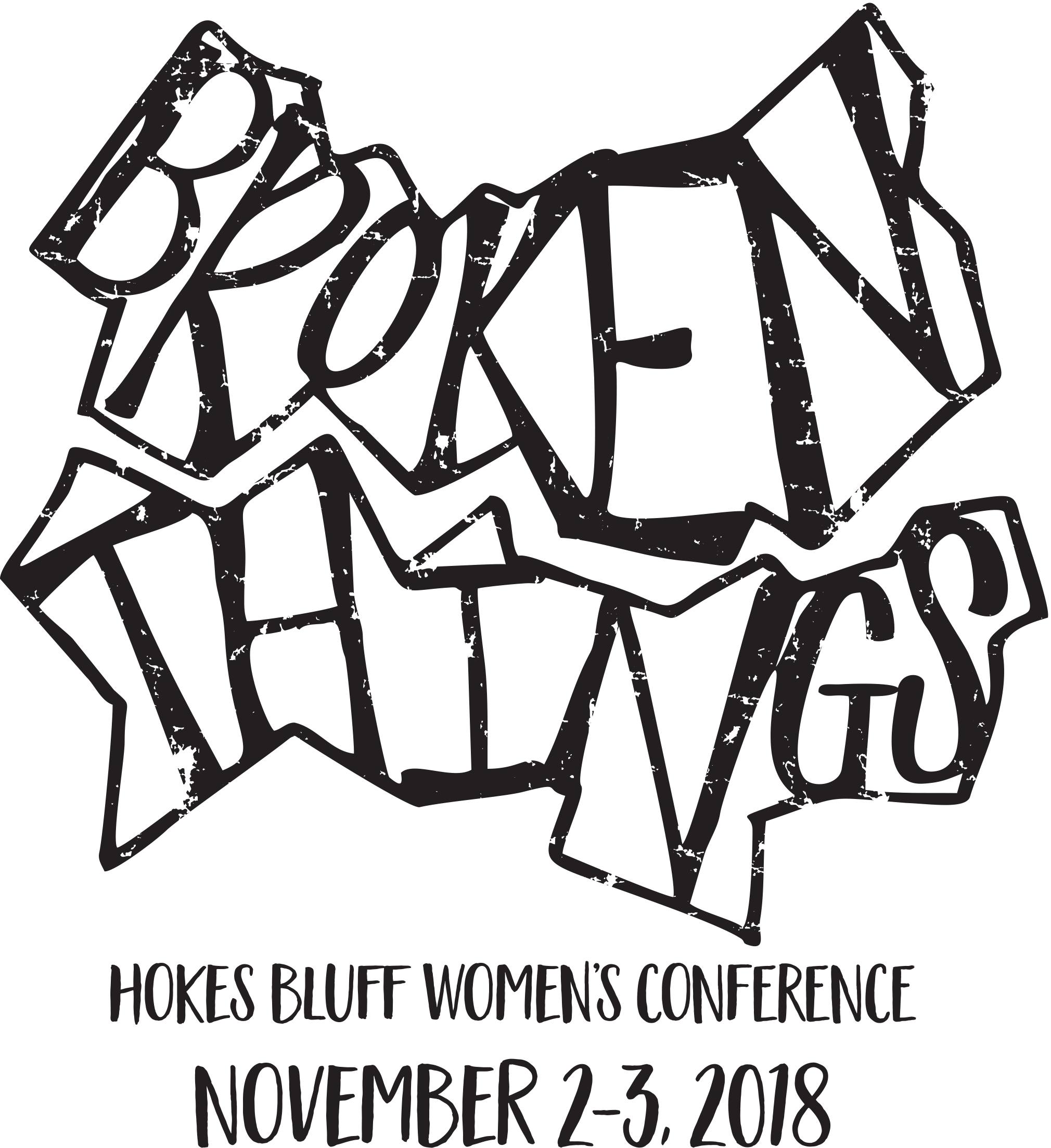 "We have this treasure in jars of clay to show that this all-surpassing power is from God and not from us."
-2 Corinthians 4:7
I desperately want to see every woman in this area come to know Christ. God placed the burden on my heart to begin the Women's Conference years ago. He produced a passion inside of me to see the women of this area come to know Him as their personal Lord and Savior. This doesn't just mean that you attend church or that you have walked an aisle at some point in your life. From my own testimony of walking the aisle at 9 years old and coming to the realization that I was lost at age 25, and truly surrendering my life to Him. This has made me realize that there are many people living the same lives that I once lived. I don't want to just see women come to know Christ, but I want to see them make him Lord of their life and see the impact that they can have on the kingdom of Christ by submitting their lives to Him.
This year's conference theme that was placed on my heart: I believe that we are all "broken things" because of the sin that we have in our lives. But, I also believe that each of us, no matter the sin in our Lives can be willing vessels used by God. Jesus Christ is the answer for each of us to have a life beyond our human brokenness and to live a life worth meaning, striving for heavenly treasure, and able to see ourselves as daughters of the King in spite of our mistakes. I believe that some women can't get past the broken things in their life to understand the true message of the Gospel- that God redeems us from where we are and makes us new. I have a passion to see women know their worth in Christ and surrender to their true purpose in life.  I believe that not only are we all broken and sinful but we also must be broken over our sin and not want to live there anymore. We have to desire the life that Christ died on the cross for us to have and trust him to give us that life.
I'm so excited about the conference theme this year and the opportunity that we have to look at different characters in The Bible and see how even in their brokenness and their normalcy that God use them as willing vessels to do great things for His kingdom. I pray that each woman leaves the conference knowing Jesus as their Lord and Savior and knowing that she has purpose when Christ works through her no matter what her past is or present struggles or what the future may hold. I pray that each woman has a renewed faith, strength, and fervency to be used by God and to spread the gospel.
— Cassie Shields